Our Ingredients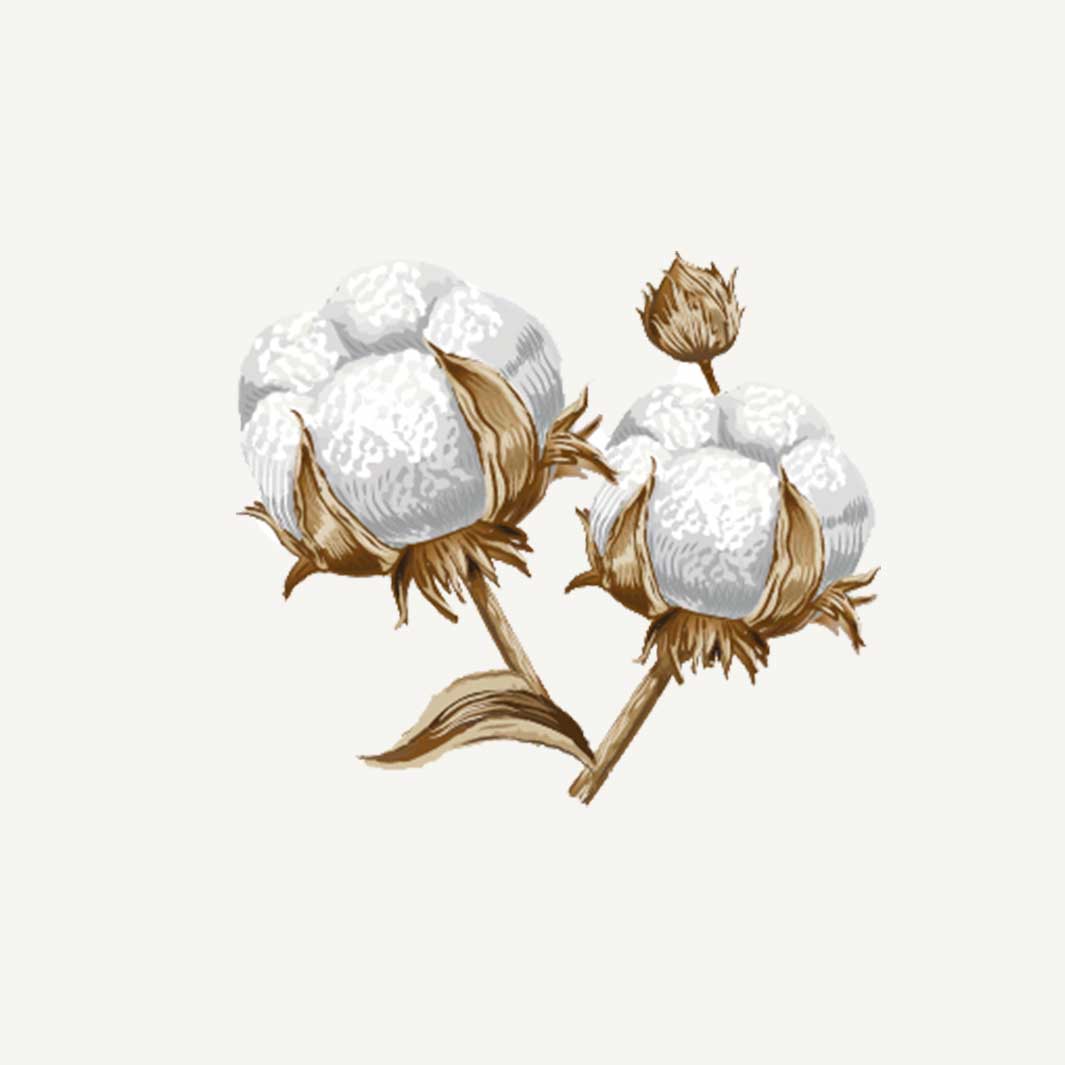 Cotton Flower
The fragrance of this immaculate white home diffuser is an invitation to softness and comfort. A powdery and airy signature. 
Top notes: sweetness of a rosewood. 
Heart notes: a delicately aldehydic cotton enriched with ylang ylang flowers. 
Base notes: enhanced with tonka bean and white musk.
Manufacturing
The fragrance of the diffuser Cotton Flower is composed of 90% natural ingredients. Its protective case and the reinforcing wedge are made of FCS certified paper from sustainably managed forests. 
Why are the formulas not colored?
In order to offer ever more natural products that are respectful of consumers and the environment, Panier des Sens has chosen to formulate all the products in this collection with vegetable alcohol from beet, wheat and sugar cane and to exclude the use of artificial colorants and UV filters.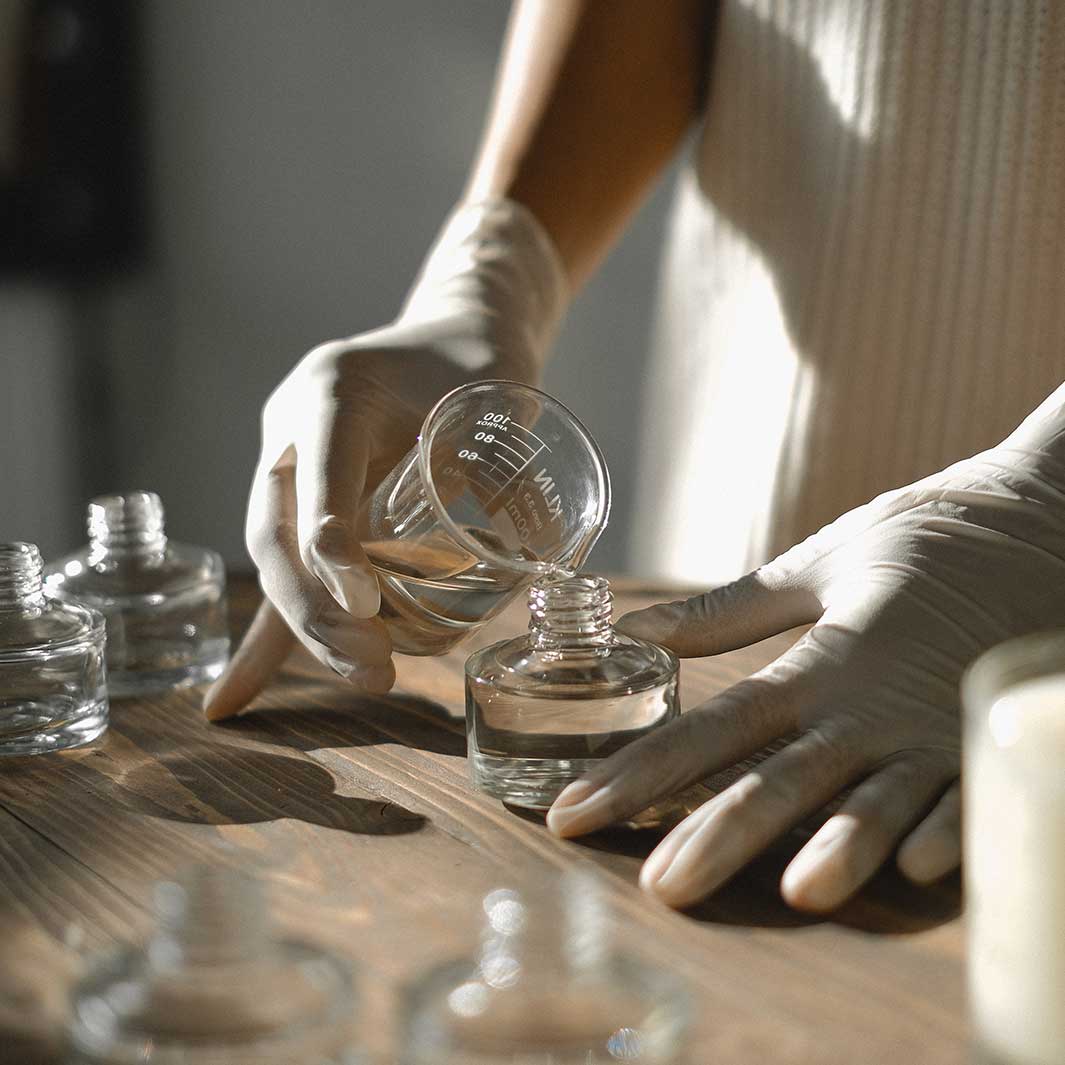 Offrez-vous un voyage olfactif d'exception pendant près de 6 mois grâce à ce diffuseur de parfum Fleur de Coton aux notes poudrées et aériennes qui confèrent à chaque environnement une atmosphère raffinée et enveloppante.
Laissez-vous enivrer par cette fragrance à la blancheur immaculée. Ses notes fraîches vous feront voyager sur un nuage de douceur et de réconfort.

Quelle différence entre un diffuseur de parfum électrique et un diffuseur avec bâtonnets :
Il existe plusieurs sortes de diffuseurs de parfum : le diffuseur électrique, le brumisateur ou encore le bouquet parfumé. Au-delà du procédé de diffusion du parfum, d'autres différences existent entre eux. Ne vous en faites pas, on vous explique tout ici :
Le diffuseur électrique est une solution automatisée pour parfumer sa maison. Pour ce faire, il doit être branché à une prise électrique en permanence. Chez Panier des Sens nous ne recommandons pas ces diffuseurs pour des raisons économiques mais surtout écologiques.
Le diffuseur de parfum par brumisation permet de diffuser délicatement un parfum dans une pièce grâce à sa technologie. Il est constitué avec une sonde à ultrasons qui génère une légère brume qui propage le parfum dans l'air. C'est cette sonde, munie d'une membrane en céramique, qui permet de transformer l'eau en une fine brume. Mais elle est assez fragile : pour que cet appareil fonctionne parfaitement, il ne faut ni une eau déminéralisée pure ni une eau trop calcaire !

Pourquoi préférer utiliser un diffuseur de parfum à bâtonnets ?
Ce type de diffuseur, aussi appelé bouquet parfumé, est composé de tiges en rotin que l'on place dans un contenant en verre. Une fois le parfum versé dans le flacon, il faut insérer les tiges en rotin qui vont s'imbiber de parfum. C'est un moyen de diffuser naturellement et subtilement un parfum pendant plusieurs semaines.
Pourquoi les diffuseurs de parfum Panier des Sens sont-ils éco-responsables ? Pas besoin d'électricité ou de source de chaleur pour utiliser le diffuseur à bâtonnets. Les rotins sont en bois naturel et la formule est composée d'un alcool d'origine naturel.

Une solution écologique et économique pour parfumer sa maison naturellement !

Le diffuseur pour parfumer naturellement sa maison :
À la différence d'une bougie, qui libère le parfum lors de la combustion, le diffuseur de parfum embaume la pièce de façon continu pendant près de 6 mois grâce aux rotins de bois. La diffusion du parfum se fait par capillarité : le parfum contenu dans la bouteille remonte le long des tiges en rotin pour diffuser le parfum dans l'air.
Ce phénomène naturel permet de libérer délicatement le parfum de la Fleur de Coton pour créer une atmosphère relaxante.
La fraîcheur de la fleur, diffusée tout au long de la journée, rappelle l'odeur du linge propre.
De plus notre parfum est composé à partir d'alcool végétal issu de la betterave, du blé et de la canne à sucre pour une formule plus naturelle.

La Fleur de Coton pour une ambiance cocooning :
Voici quelques conseils pour créer une ambiance chaleureuse chez soi :
Tout d'abord, optez pour des matières naturelles, telles que le lin, la laine ou encore le bois qui rendent votre pièce conviviale.
Le choix des couleurs aussi permet d'apaiser les esprits : du gris, blanc, taupe, avec quelques touches de couleurs pour rehausser le tout.
Le canapé devient la pièce maîtresse de votre décoration : il faut qu'il soit confortable pour inviter à la paresse de toute la famille. Et des coussins ! Beaucoup et partout ! Dans le salon, sur le canapé, les fauteuils. Dans les chambres, sur les lits, les chaises…
Disposez enfin votre diffuseur de parfum Fleur de Coton dans la pièce. Son parfum unique développé par nos maitres parfumeurs Grassois associé à son design soigneusement rétro apportera une délicate touche finale à votre intérieur.

Le diffuseur de parfum, une tendance déco à suivre :
Le parfum permet de créer une ambiance olfactive unique s'associant avec votre décoration.
Pour un univers cocooning, privilégier les notes douces et reposantes de la Fleur de Coton qui invitent à un moment de détente.
En plus de créer une ambiance olfactive unique, le diffuseur de parfum se transforme en un véritable objet de décoration : son design habillé de gravures de branches et de fleurs de coton s'intègre parfaitement dans toutes les pièces de votre maison.
Vous pouvez le placer au centre d'une table, sur une étagère ou encore sur votre table de nuit.

La collection Ambiance & Maison :
Cette collection symbole d'art de vivre et de sensorialité, incarne trois grandes familles olfactives : Florale, Fruitée et Boisée. Les parfums sont conçus par nos maîtres parfumeurs à Grasse, berceau de la Parfumerie mondiale, dont les savoir-faire liés au parfum ont été reconnus au patrimoine Culturel et Immatériel de l'Humanité par l'UNESCO.
Une collection pour parfumer son intérieur avec des bougies parfumées, parfums d'ambiance, diffuseur de parfum et recharges universelles pour une odeur infinie !
Il ne reste plus qu'à choisir la fragrance pour parfumer son intérieur.
The AMBIANCE & MAISON collection illustrates PANIER DES SENS 's commitment to sustainable development: 
MADE IN FRANCE
A true concentrate of Provence, these perfume diffusers are imagined, designed, manufactured and packaged locally, always favoring short circuits for greater traceability.
PARFUMS DE GRASSE
All our perfumes are created by master perfumers in Grasse, the cradle of Haute Parfumerie and a UNESCO World Heritage Site. Designed around exceptional natural raw materials, they are exclusive to the brand. 
VEGAN FRIENDLY
Our formulas do not contain any ingredients of animal origin, and exclude any testing on animals. 
NATURALITY
For more than 20 years, our formulas have been constantly evolving for greater naturalness. We develop our product expertise by relying on the unique know-how of Grasse perfumers. All the fragrances in our new range of room diffusers are based on vegetable alcohol. This alcohol comes from beet, wheat and sugar cane. Composed of 90% natural ingredients, our home diffusers are respectful of consumers and the environment. 
ECO-CONCEPTION
This minimal packaging is recyclable. For a more sustainable future, our goal is always to reduce waste, reuse and recycle. Its case and its reinforced wedge are made from FSC certified paper from sustainably managed forests. Its glass is refillable and reusable: give it a second life with our universal refills or reuse your glass as a soliflore, candle jar, the choice is yours.
How to use the perfume diffuser Cotton Flower ? 
To release the gentle Cotton Flower fragrance, simply open the glass bottle and insert the rattan reeds. The bottle size has been studied to diffuse the Cotton Flower scent for several months. To refill your reed diffuser, pour the contents of the universal refill using a small funnel and carefully fill the bottle.
How long does the perfume last? 
The Cotton Flower diffuser is designed to fill your room with fragrance for 6 months.
This will depend on several external factors such as air conditioning, dehumidifiers, or open doors and windows, which can hinder perfume diffusion and the number of reeds that are used.
The intensity of the fragrance can be adapted to your needs. Only using some of the reeds will provide a subtle diffusion and turning the reeds over will provide a more intense one. During the first 48 hours, we recommend turning the rattan sticks over every day, and then once a week.
When should the rattan sticks be changed? 
Our rattan sticks are designed to ensure that fragrance is diffused until there is none left. The rattan may become tinged over time. This does not mean that it is worn and will not change its diffusion properties. To get diffusion going again after several weeks, we recommend turning the sticks over. 
How long can I leave the diffuser in a room? 
For as long as you wish, although try to remember to air out the room every day, if possible. 
Where to place your home fragrance diffuser? 
To perfume a room, place the reed diffuser in a room that is under 20 m2.
Perfuming your kitchen or the loo to prevent unpleasant odours is a cinch. The reeds have the advantage of diffusing fragrance continuously, so your room will smell lovely day and night.
The Cotton Flower reed diffuser is much appreciated in living areas such as the sitting room or bedrooms, and its delicate fragrance create a warm atmosphere within minutes. 
Should all the rattan be put in the reed diffuser? 
Once they are in the bottle, the reeds absorb the fragrance, releasing and diffusing it continuously. The intensity of the fragrance can be adapted to your needs. Only using some of the reeds will provide a subtle diffusion, and turning the reeds over will provide a more intense one. 
DANGER. UFI: TYMT-E6R8-810P-J02M
Contains: ISOEUGENOL, HYDROXY-METHYLPENTHYLCYCLOHEXENECARBOXALDEHYDE, LINALOOL, COUMARIN, BENZYL SALICYLATE, ALPHA-ISOMETHYL IONONE, ALPHA-HEXYLCINNAMELDEHYDE, CITRONELLOL, GERANIOL, DODECANAL. May cause skin allergy.
HAZARDOUS DETAILS
Highly flammable liquid and vapors. Causes severe eye irritation. Harmful to aquatic organisms, causes long-term adverse effects. 
PRECAUTIONARY INFORMATION
IF IN EYES: Rinse cautiously with water for several minutes. Remove contact lenses if present and easily removable. Continue rinsing. IF ON SKIN (or hair): Take off contaminated clothing immediately. Rinse skin with water [or shower]. If eye irritation or rash occurs: Get medical attention. If eye irritation persists: seek medical attention. Keep away from heat, sparks, open flames, hot surfaces. Do not smoke. Dispose of contents/container in an appropriate manner. If medical advice is needed, keep container or label available. Keep out of reach of children. Read the label before use.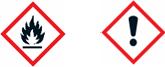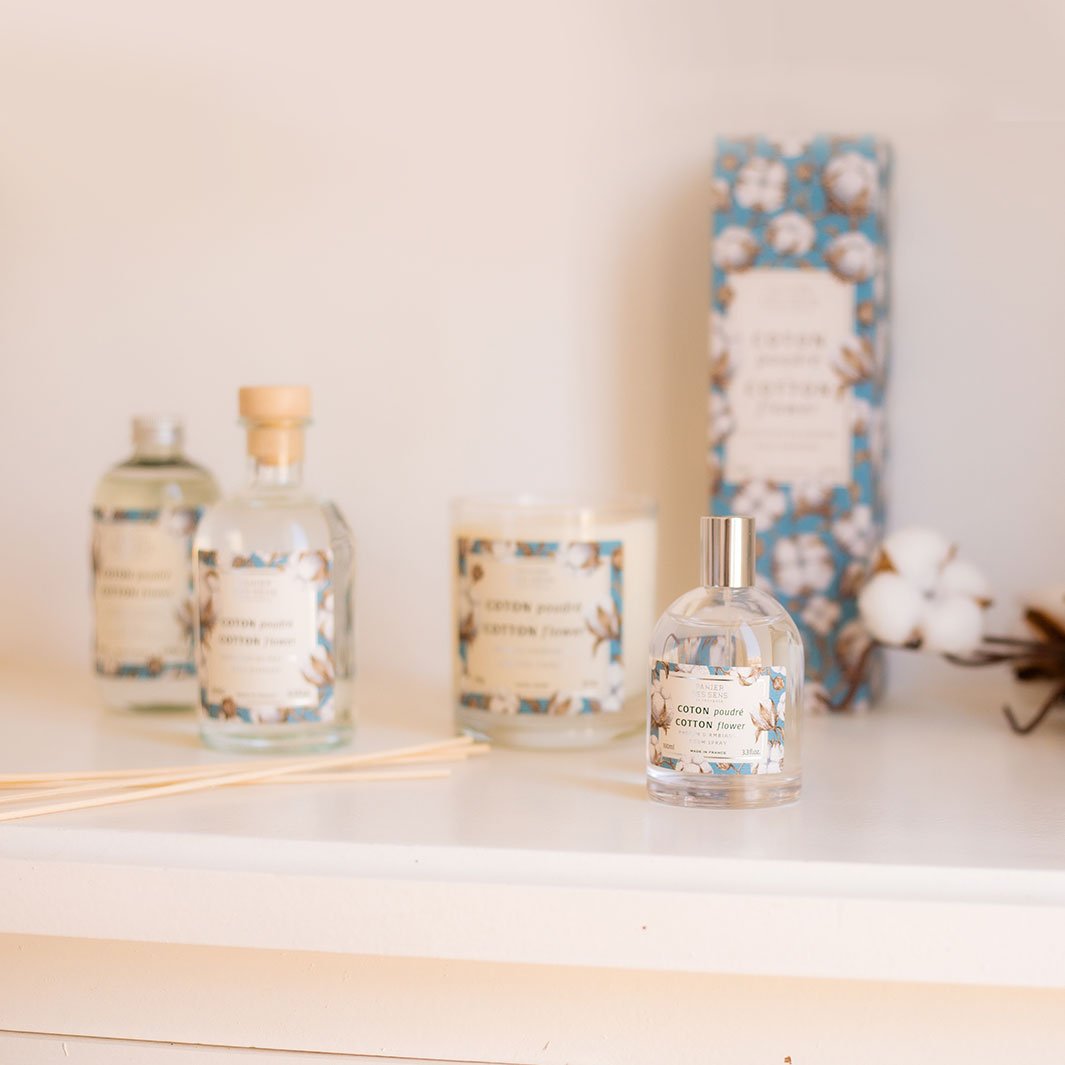 Indispensable
I can't live without it: I love it!
Perfume
I really like this perfume, which knows how to remain discreet, while remaining present.
Schöner Duft
A harmonious text, which is used to describe the situation...
CorineJ
I love the smell. I received this diffuser as a gift. Once it was finished, I didn't hesitate for a second to order it. A real favorite!