Our Ingredients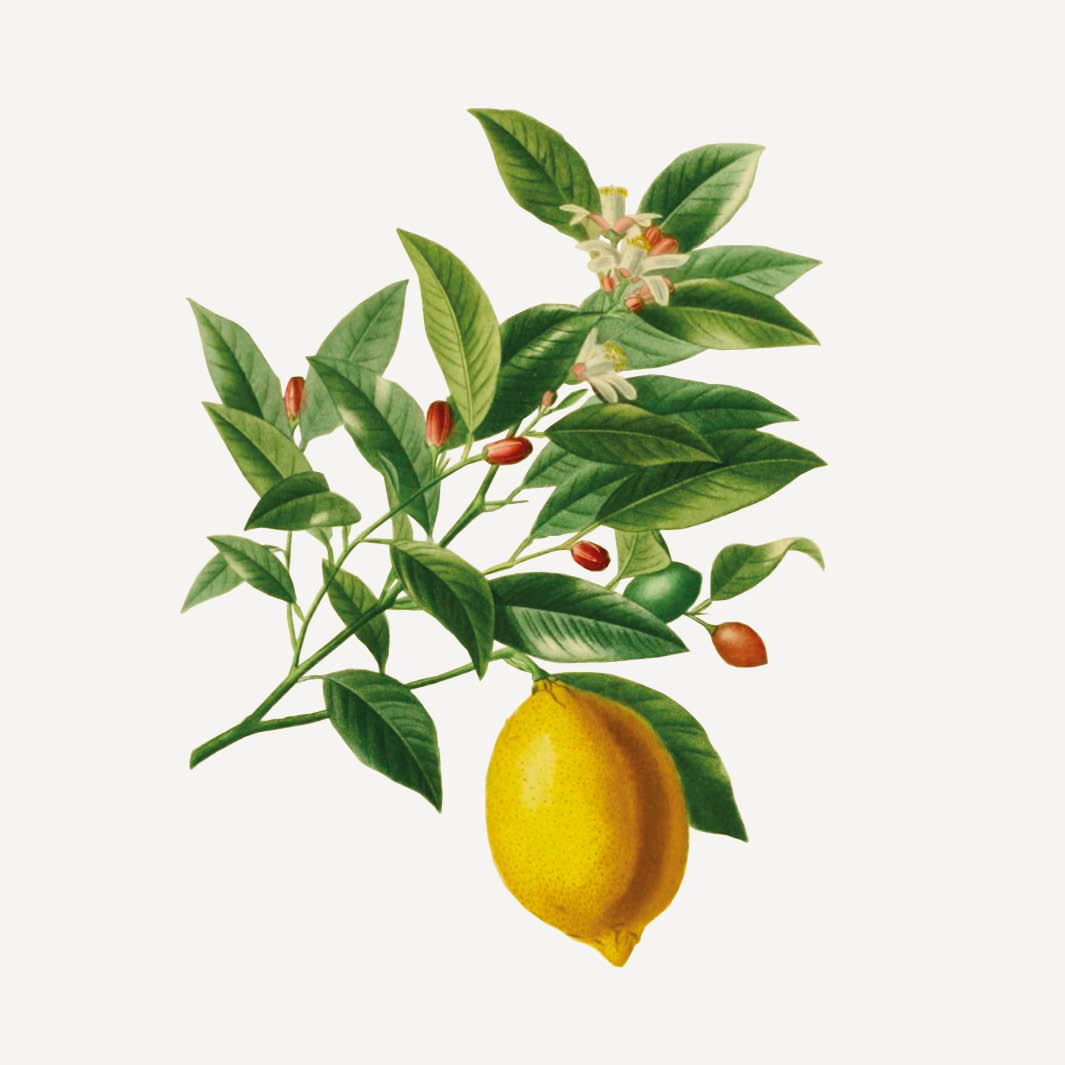 Soothing Provence
LEMON AND CYPRESS ESSENTIAL OILS
A true concentrate of Provence, this formula contains essential oils of lemon and cypress. Citrus essential oils, with fruity and summery fragrances, stimulate and energize while awakening the epidermis. 
The fortifying fragrance of cypress essential oil brings strength and warmth to the perfume while the balancing properties of mugwort make it a gentle daily care. On the well-being side: the combination of these three essential oils acts on low morale and gives a real boost! Beauty: softening and toning, lemon essential oil gives the complexion its natural radiance.
Active ingredient
COCO OIL
Queen of vegetable oils, coconut oil is composed of 90% fatty acids, but also of vitamin E, vitamin K and iron. Cold-pressed, its anti-inflammatory and antimicrobial capacities give it protective and nourishing virtues, and also helps against skin aging. 100% natural, it leaves the skin softened, moisturized and deeply nourished.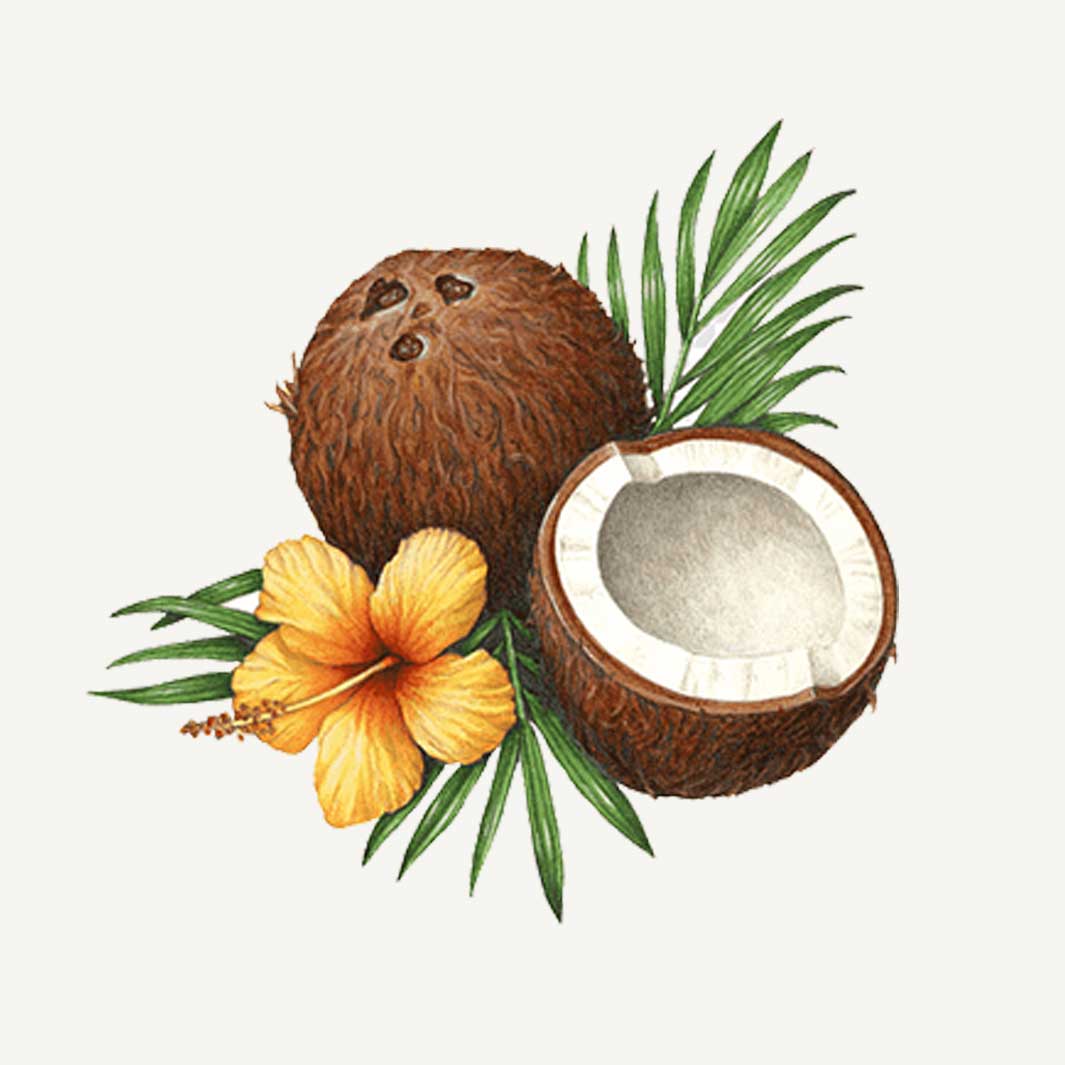 Daily subjected to harshness by the external aggressions (sun, cold, stress, food...) the skin needs to be purified, protected. This natural liquid soap gently cleans hands and body. This refill of Liquid Marseille Soap allows you to keep your bottles longer.
CARE WITH ESSENTIAL OILS
Essential oil is a substance concentrated in active principles, extracted from an aromatic plant. It is obtained by steam distillation of flowers or fruit, or by cold expression of zest. As essential oils contain 100% of their active ingredients, they must be used with care and rigor. Incorrect use can cause side effects or skin irritation.
Our collection ofeaux de toilette and natural skincare products with essential oils sublimates them by placing them at the center of each composition for fresh, natural and sensorial formulas.
Lemon and cypress essential oils, with their fruity, summery fragrances, are veritable concentrates of Provence, stimulating and energizing the skin.
Apply liquid Marseille soap to wet skin, massaging gently for several seconds to gently cleanse without drying. For skin with a tendency to dryness, we recommend that you take the time to dry your skin thoroughly after using our Liquide Marseille Soaps products. In addition, you can use our Provence hand cream with lemon and cypress, rich in Shea Butter.
Our liquid soaps are suitable for the whole family and all skin types. They can be used on hands or body.

Avoid contact with eyes. In case of contact with eyes: rinse carefully with water for several minutes.
AQUA (WATER), POTASSIUM COCOATE, GLYCERIN, PARFUM (FRAGRANCE), CITRUS LIMON (LEMON) PEEL OIL, CUPRESSUS SEMPERVIRENS (CYPRESS) OIL, COCOS NUCIFERA (COCONUT) OIL, HYDROXYETHYLCELLULOSE, POLYGLYCERYL-3 CAPRYLATE, TETRASODIUM GLUTAMATE DIACETATE, CAPRYLYL/CAPRYL GLUCOSIDE, POTASSIUM BENZOATE, POTASSIUM SORBATE, TETRASODIUM EDTA, TOCOPHEROL, POLYSORBATE 60, SODIUM PHOSPHATE, DISODIUM PHOSPHATE, LIMONENE, LINALOOL, CITRAL, HYDROXYCITRONELLAL, CITRONELLOL, GERANIOL.
The sparkling freshness of Citrus peel combined with the healing properties of sage and petitgrain softens the skin. A precious blend of balancing essential oils with a mischievous and sparkling fragrance !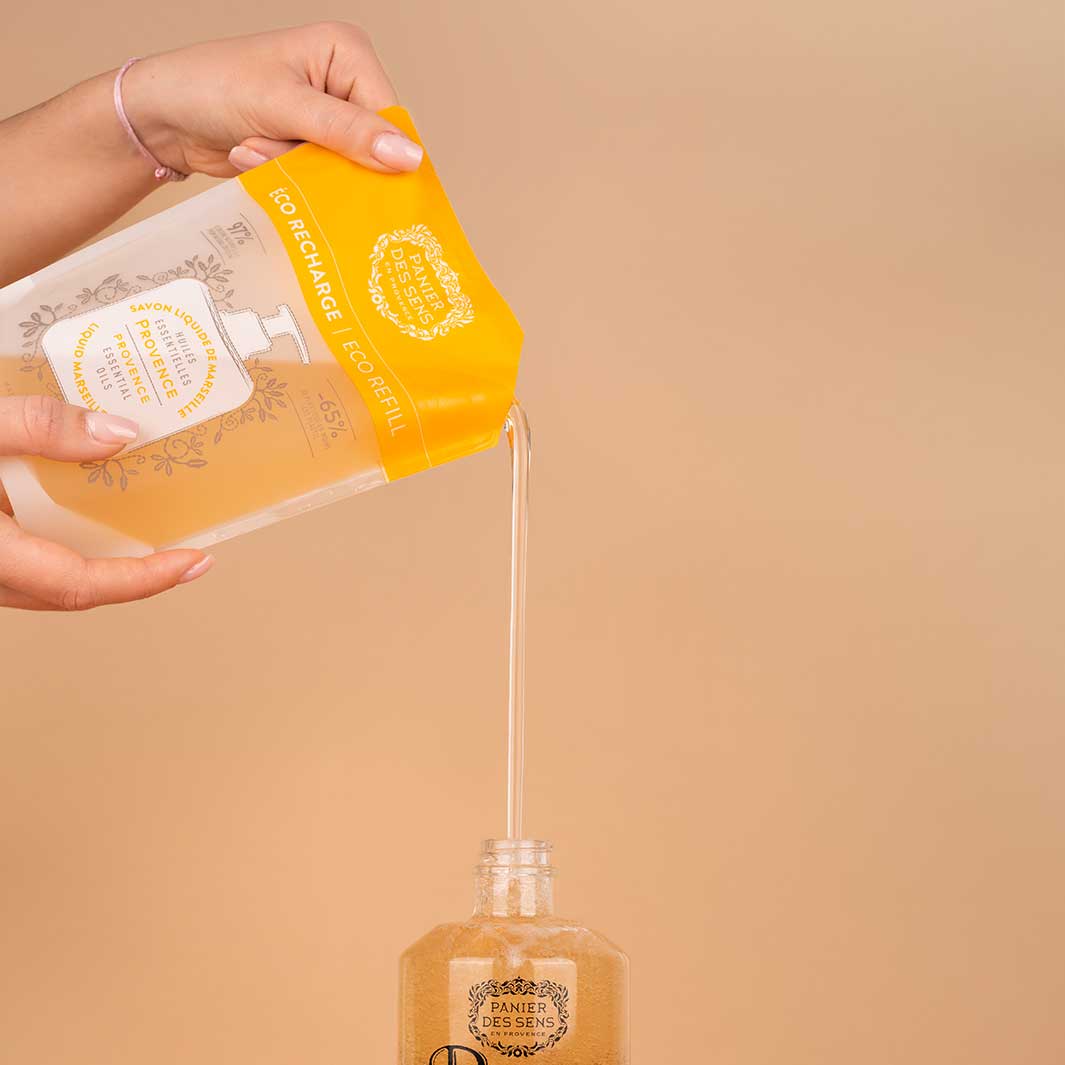 Subtle
A soft, discreet fragrance. And the choice of refill too.
Ottimi prodotti
Tutto perfetto
Prodotti ordinati è arrivati velocemente
Wunderbare Seife
Vielen Dank, wir sind seh zufrieden!
Refill Liquid Marseille Soap - Precious Jasmine 500ml
Flüssigseife
Wundervolles Naturprodukt. Endlich mal eine Flüssigseife, die nicht übermäßig schäumt.
Die Düfte erwecken in mir Urlaubsgefühle.
Unproblematische und schnelle Bestellabwicklung sowie Lieferung.
Vielen Dank!