Our Ingredients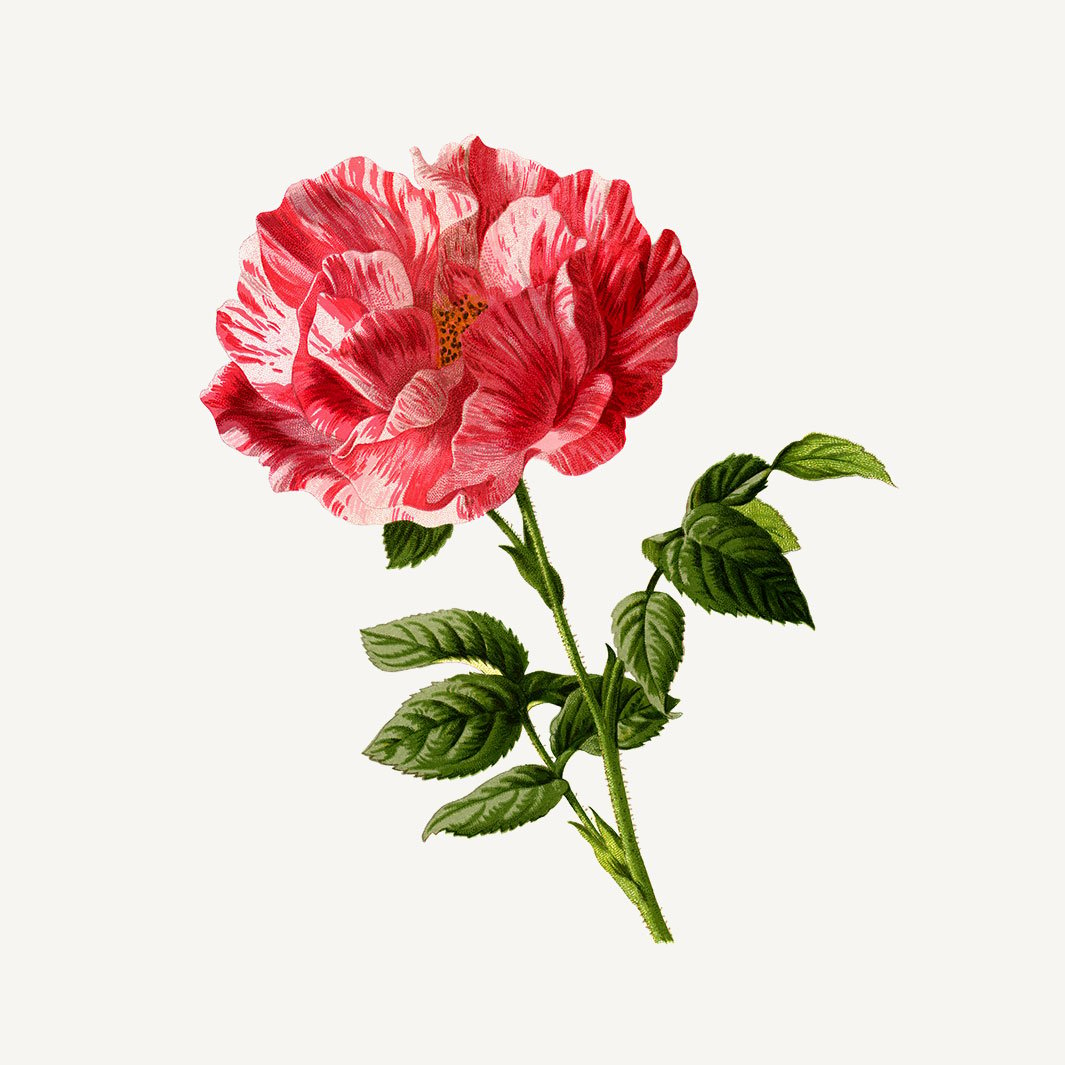 Rejuvenating Rose
ROSE ESSENTIAL OIL 
Rose is the symbol of love, gods' flower, passing beauty and fragility of life. Its universal and luxurious perfume (1 ton of flowers to obtain less than 90gr of essential oil) turns this ingredient as a reference in the fragrance and cosmetic industry. 
Very popular, rose essential oil is recognized for its regenerating, softening and toning properties. Products dedicated to delicate skin. For well-being: it soothes and helps to fight against stress, anxiety and sleep disorders. Beauty: a real skin tonic, it is recognized for its regenerating, revitalizing and healing properties. 
Active ingredient
COCO OIL 
Queen of vegetable oils, coconut oil is composed of 90% fatty acids, but also of vitamin E, vitamin K and iron. 
Cold pressed, its anti-inflammatory and anti-microbial capacities give it protective and nourishing virtues, and also helps against skin aging. 100% natural, it leaves the skin softened, moisturized and deeply nourished.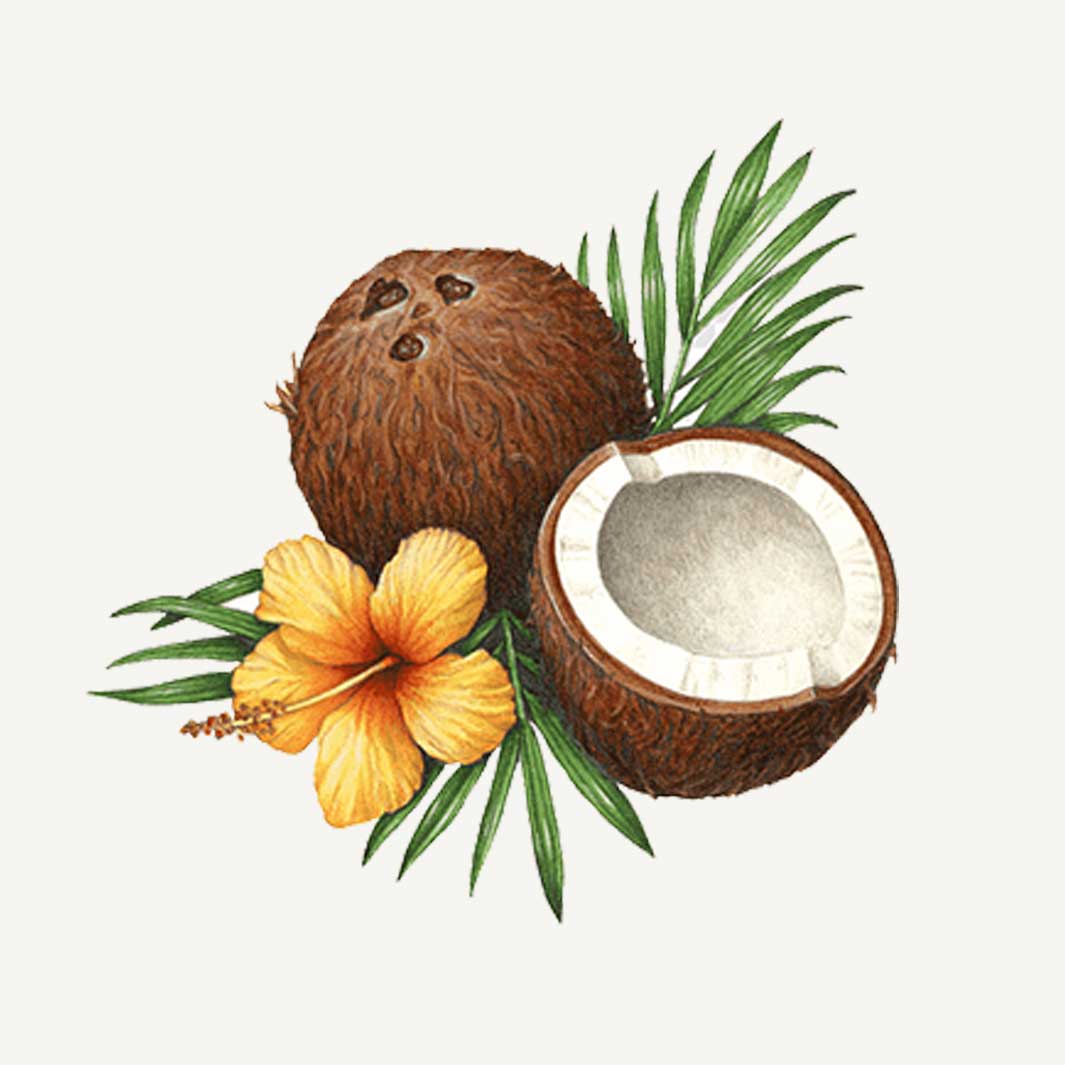 Daily subjected to harshness by the external aggressions (sun, cold, stress, food...) the skin needs to be purified, protected. This natural liquid soap gently cleanses hands and body. This refill of Liquid Marseille Soap Rose allows you to keep your bottles longer.
Eco-designed and economical, this liquid soap refill with Rose gives a second life to your bottles and limits household waste with 65% less plastic than the initial bottle. We are members of the 1% for the Planet association, an international movement of entrepreneurs committed to a new economy, more respectful of people and the planet. We donate 1% of the sales of our Green collection to environmental protection organizations. 
INITIATION TO ESSENTIAL OILS AND AROMATHERAPY
Embodying beauty and well-being, this historical collection draws all its richness from the heart of plants thanks to essential oils and gently introduces you to the science of aromatherapy. Sublimated by master perfumers from Grasse, our essential oils are chosen for their fragrance as well as for their benefits.
Surgras soap for hands and body. Avoid contact with eyes. In case of contact with eyes: rinse carefully with water for several minutes.
AQUA (WATER) / POTASSIUM COCOATE / GLYCERIN / POLYGLYCERYL-3 CAPRYLATE / PARFUM (FRAGRANCE) / ROSA DAMASCENA FLOWER OIL / COCOS NUCIFERA (COCONUT) OIL / HYDROXYETHYLCELLULOSE / TETRASODIUM GLUTAMATE DIACETATE / POTASSIUM BENZOATE / POTASSIUM SORBATE / TETRASODIUM EDTA / TOCOPHEROL / POLYSORBATE 60 / SODIUM PHOSPHATE / DISODIUM PHOSPHATE / GERANIOL
A draught of velvety Roses for feminity, white musks and cedarwood for a breath of fresh air and romance.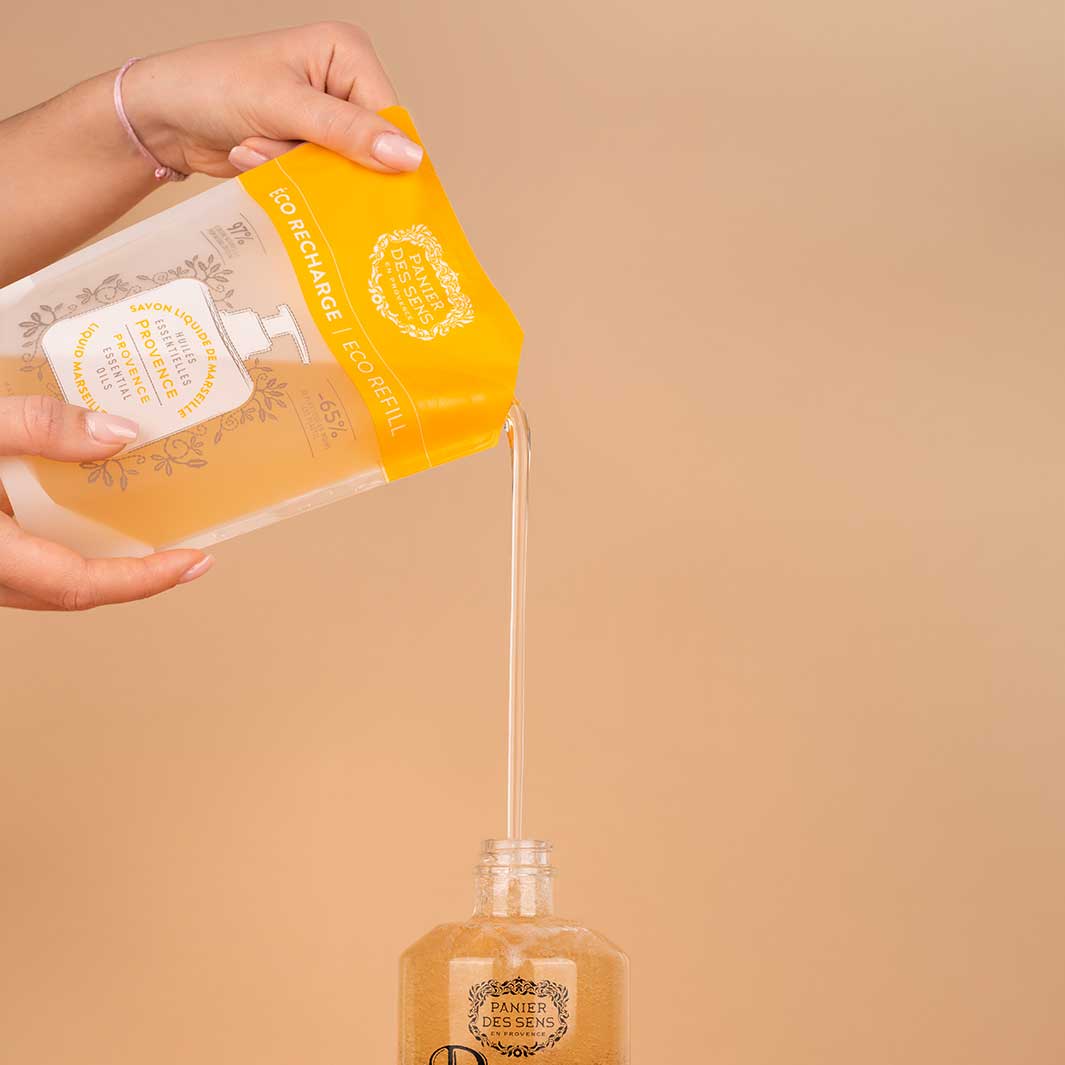 Sapone liquido
Ottimi prodotti...delicati e profumati in maniera non invadente ottimo il servizio clienti.
Top Quality
Personalmente ritengo questi prodotti al top della qualità. No it's paragone with other markets.
Top top
Faithful for years ' I love the quality of the products and find Marseille
Refill Liquid Marseille Soap - Orange Blossom
Liquid soap refill
Pleasant scent and texture to refill the liquid soap dispenser