Our Ingredients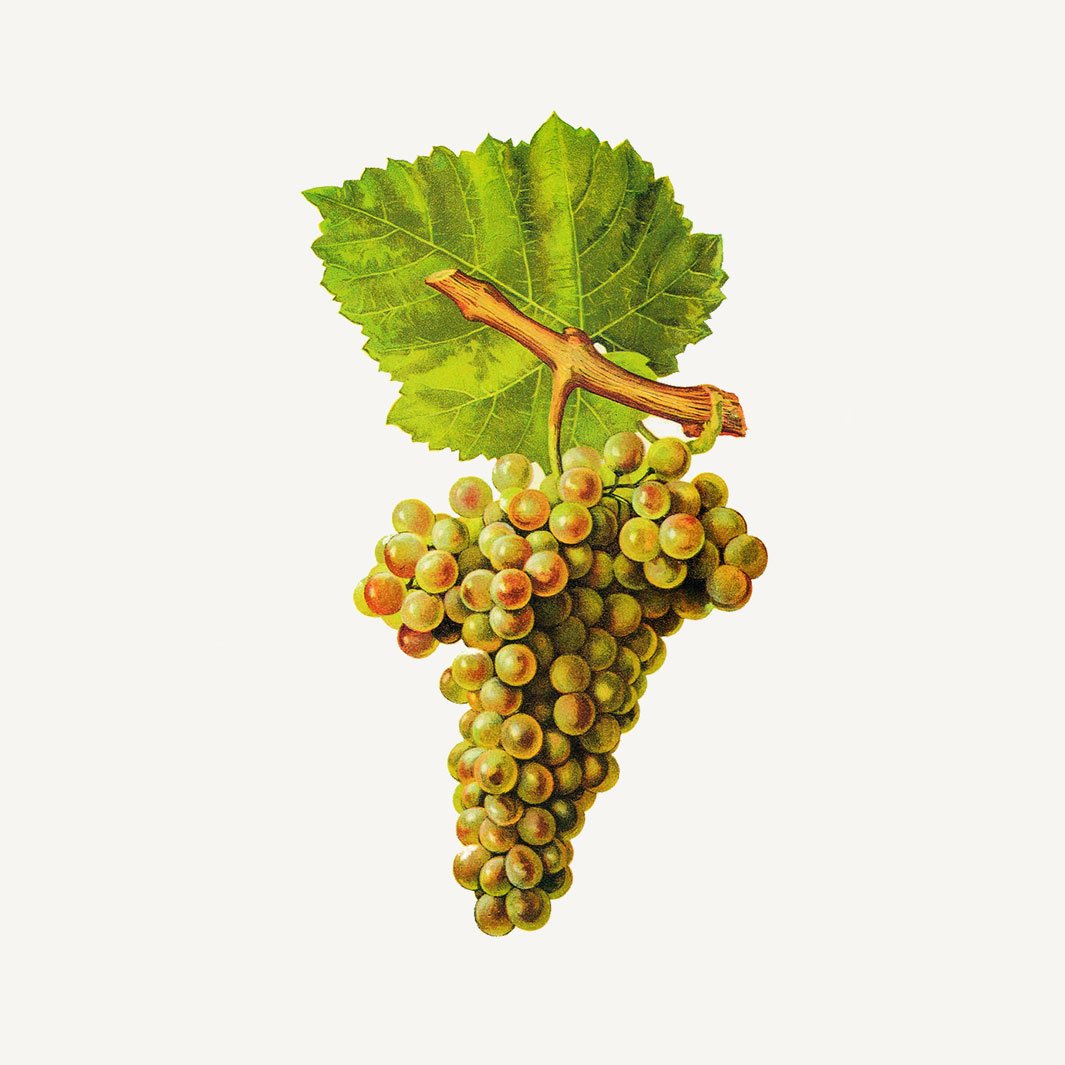 Renewing Grape
EXTRACT OF ORGANIC WHITE GRAPES FROM PROVENCE 
Revitalizing - Grapes are packed with nutrients, minerals, vitamins and antioxidants such as flavanoids and polyphenols. This fabulous cocktail protects your skin from free radicals and helps lock in its youthful glow. It boosts cell regeneration and tones up your skin. 
GRAPE SEED OIL 
Antioxidant - Rich in essential fatty acids, grape seed oil has emollient properties; it softens, and nourishes your skin and ensures it remains moisturized. It's a renowned antioxidant that neutralizes free radicals to protect the skin barrier. By stimulating collagen and elastin production, grape seed oil ensures your skin stays supple and firm. What's more, grape seeds boast mechanical exfoliating properties that keep your skin smooth.
Active ingredient
SHEA BUTTER
Nourishing - All active ingredients in Panier des Sens products have been selected for their cosmetic quality and their Provence history. One, however, stands out, given its distant origin and its universal benefits.
Shea is a natural active ingredient extracted from the shea nut, fruit of the shea tree, a wild tree endemic to West Africa: Butyrospermum Parkii. 
This exceptionally-hardy tree can live for up to three centuries! A very rich beige-coloured paste is extracted from the nut and is then worked into butter.
Shea butter is universally-reputed for its nourishing and protective properties.
As it's rich in vitamins A, D, E and F as well as fatty acid, it nourishes skin and helps it better defend itself from dehydration and external aggressors.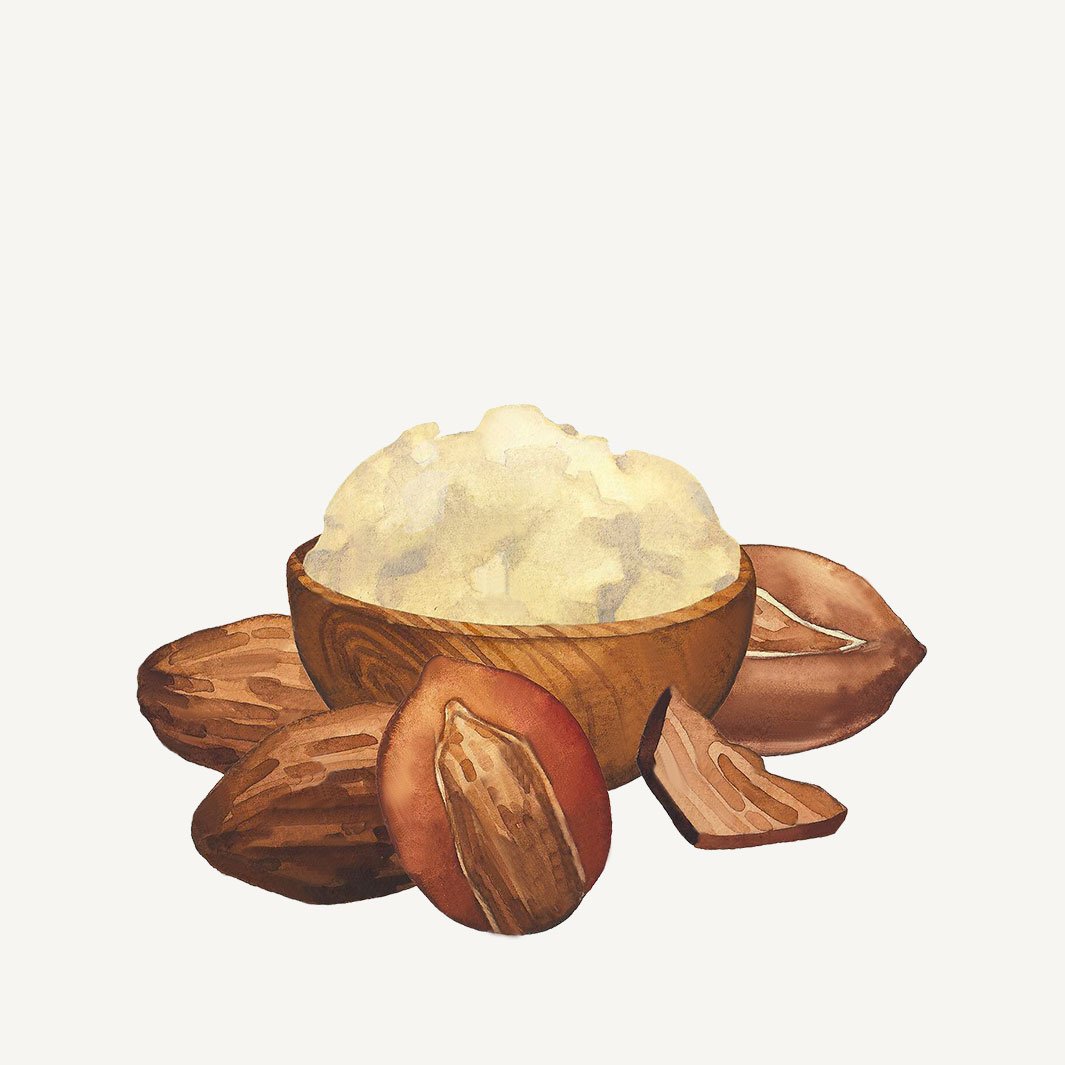 This cream for damaged hands composed of 96% of ingredients of natural origin including 20% of Shea Butter nourishes and protects your skin. Its fine and melting texture penetrates quickly on the hands leaving a delicate perfume of grape. Tested under dermatological control, this hand cream is suitable for the whole family and is available in 2 sizes: 30 and 75 ml.
This hand cream illustrates PANIER DES SENS 's commitment to sustainable development: 
MADE IN FRANCE
A true concentrate of Provence, this hand cream is inspired, designed, manufactured and packaged locally, favouring short circuits for greater traceability. 
LOCAL CULTURE
It is with the greatest requirement and a will of protection of our natural heritage of Provence, that we privilege the integration of biological assets of Provence. 
VEGAN FRIENDLY
This natural hand cream contains no animal ingredients. 
PARFUMS DE GRASSE
All our perfumes are created by master perfumers in Grasse, the cradle of the world's Haute Parfumerie, whose know-how related to perfume has been recognized as a Cultural and Intangible Heritage of Humanity by UNESCO. Designed around exceptional natural raw materials, they are exclusive to the brand. 
ECO-CONCEPTION
This packaging is recyclable. For a more sustainable future, our goal is to always ensure that we reduce waste, reuse and recycle.
Apply as often as required throughout the day.
AQUA (WATER) / BUTYROSPERMUM PARKII (SHEA) BUTTER / CAPRYLIC / CAPRIC TRIGLYCERIDE / GLYCERIN / GLYCERYL STEARATE CITRATE / HELIANTHUS ANNUUS (SUNFLOWER) SEED OIL / VITIS VINIFERA (GRAPE) SEED OIL / PARFUM (FRAGRANCE) / SODIUM POLYACRYLATE / TALC / VITIS VINIFERA (GRAPE) FRUIT EXTRACT*/ VITIS VINIFERA (GRAPE) LEAF EXTRACT / DICAPRYLYL CARBONATE / LEVULINIC ACID / SODIUM BENZOATE / SODIUM LEVULINATE / XANTHAN GUM / SODIUM HYDROXIDE / POLYGLYCERYL-3 CAPRATE / SORBITAN TRIOLEATE / LINALOOL / TOCOPHERYL ACETATE / CITRIC ACID / CITRONELLOL / POTASSIUM SORBATE. *Ingredient from organic origin - Ingredient from organic origin.
RAISIN : A cocktail of sparkling and fruity notes delicately softened by sensual white flowers.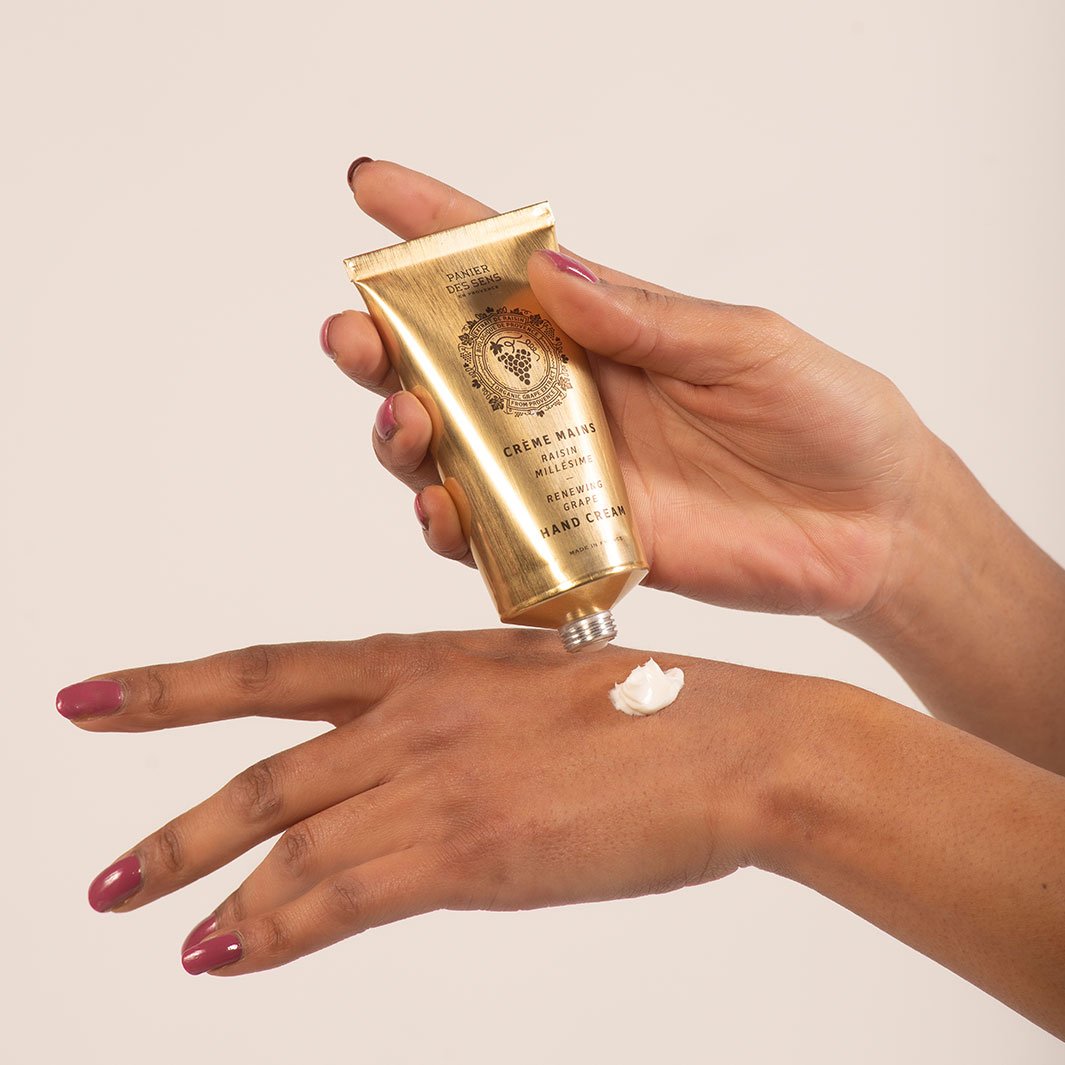 Hand Cream 75ml - Regenerating Honey /Parfait
This little cream is perfect!
Non greasy and with a fabulous texture and scent. I highly recommend this product.
The honey hand cream is beautifully packaged, and has a fantastic texture and fragrance. I highly recommend this product!
Excellent honey cream
Nourishing and non-greasy cream. I love the delicate fragrance. I recommend it 100%.
Very good product
Very effective, in 3 days my hands are all soft. And this cream is very pleasant to apply with a rose scent just as pleasant
Orange hand cream
Perfect texture and delicious smell, unlike other perfumes. Thank you.